Celebrating the Bond and Heritage of Fraternity,
Sorority, and Cooperative Life at Purdue University
Pledge and Promise written by Angie Klink documents the important historical significance of fraternity, sorority, and cooperative life at Purdue University. Featuring more than 250 photos, this pictorial volume tells the fascinating stories of how Greek and cooperative organizations have evolved, while honoring their core values since 1875.
Pledge and Promise also highlights a sampling of the people who have contributed and benefited from their associations with these student groups. Featuring heartfelt, inspiring, humorous, and even disheartening accounts, this narrative reveals successes and setbacks.
Greek and cooperative organizations have always offered valuable, life-affirming opportunities and powerful traditions that foster personal growth and lasting career skills.
With this attractive, richly illustrated book, Boilermakers who once called a fraternity, sorority, or cooperative "home" will be reminded of the spirit of fun and the enduring bonds nurtured throughout their formative years at Purdue University.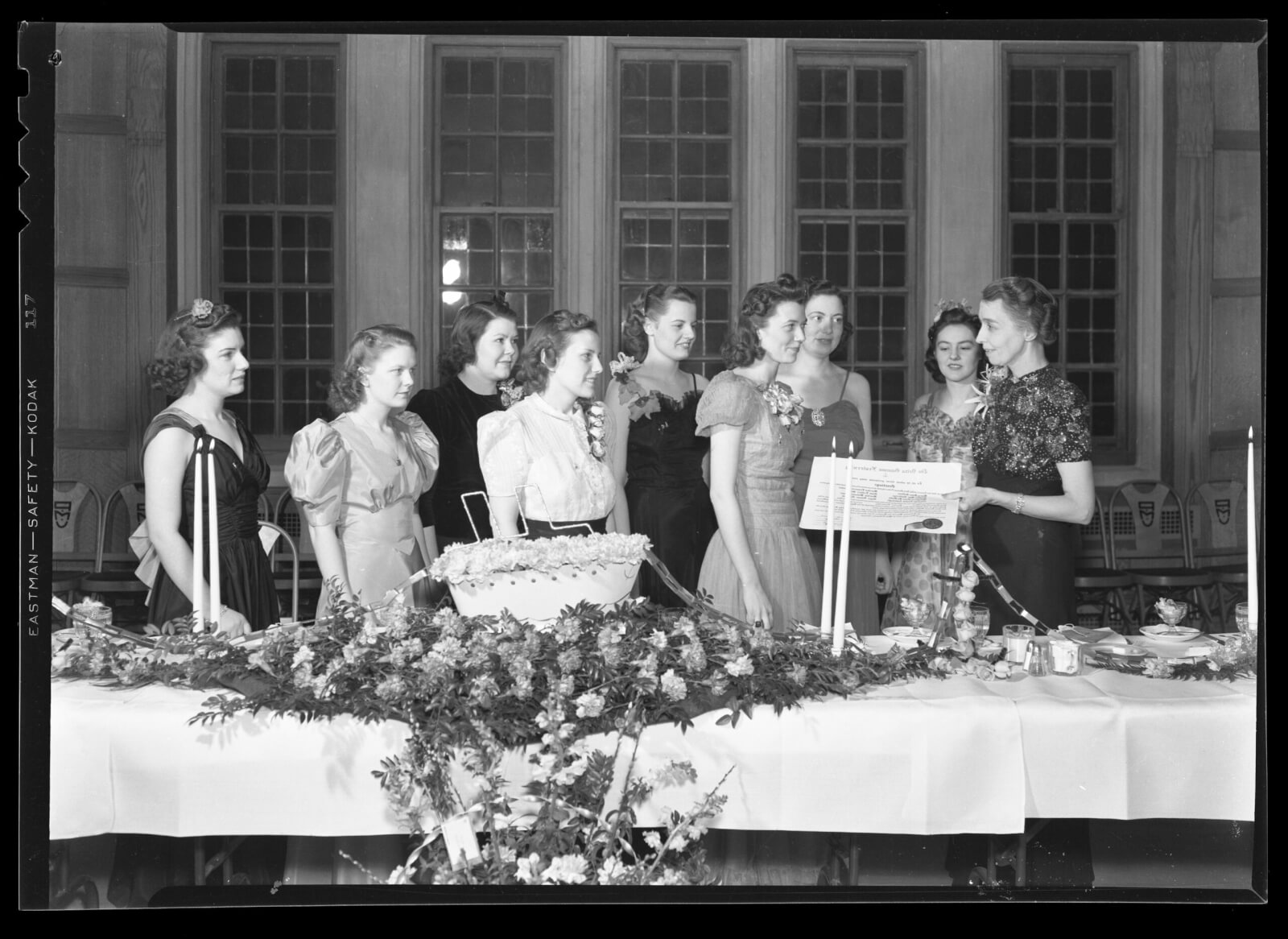 Foreword by Purdue University Dean of Students Emerita Betty M. Nelson.
Stories about Neil Armstrong, Janet Armstrong, Ray Ewry, Lyla Vivian Marshall Harcoff, Edward J. Wotawa, John Wooden, Orville C. Redenbacher, Betty Wason, Earl L. Butz, Joanne Alford, Leroy Keyes, and many more.
Published by Purdue University Dean of Students/Fraternity, Sorority and Cooperative Life Department. Purdue University Press Scholarly Publishing Services.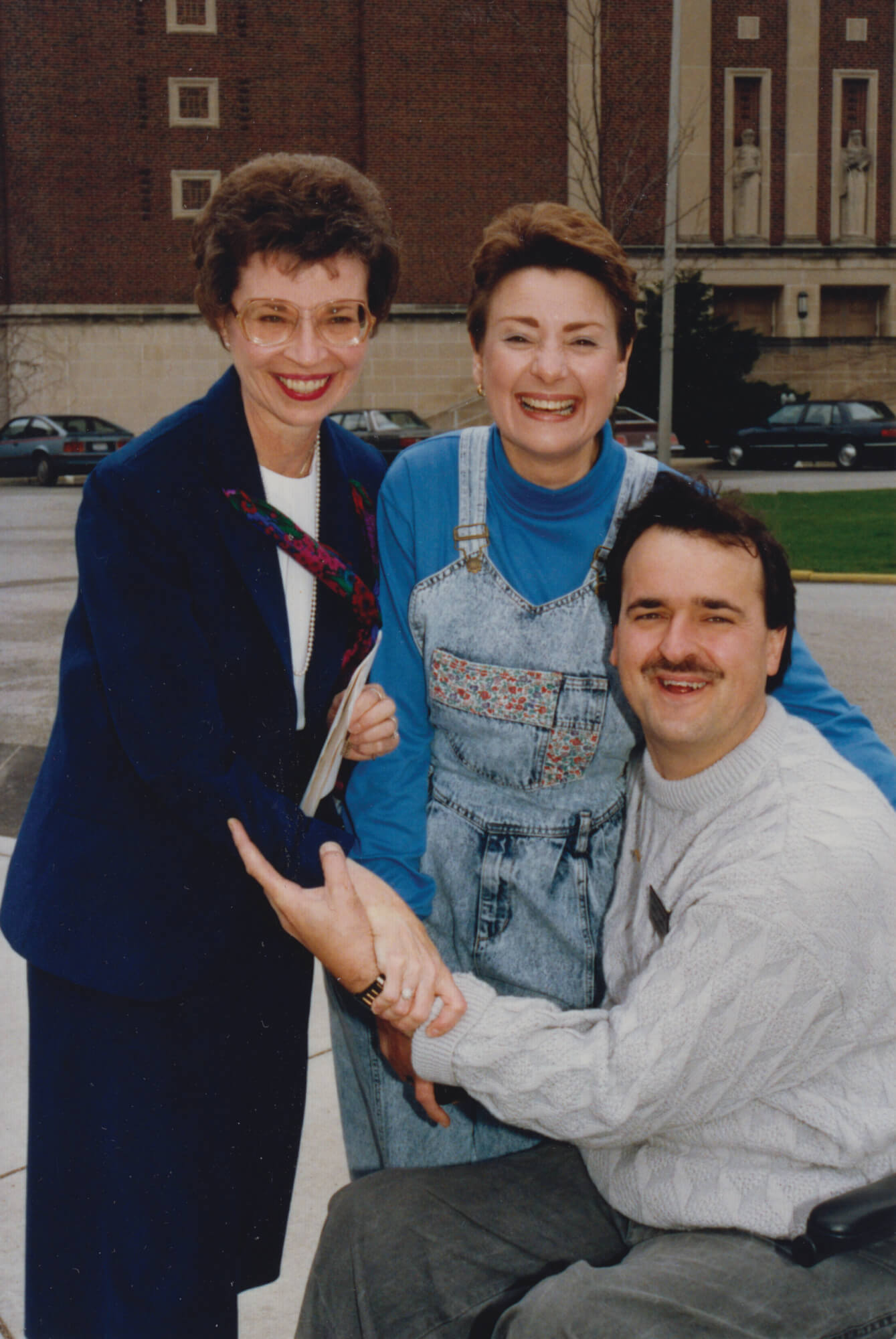 "In Pledge and Promise, Angie Klink has once again created another fascinating record of Purdue history through her ability to weave careful research with the magic of storytelling.
Write on, Angie!"
Betty M. Nelson,  Dean of Students Emerita, Purdue University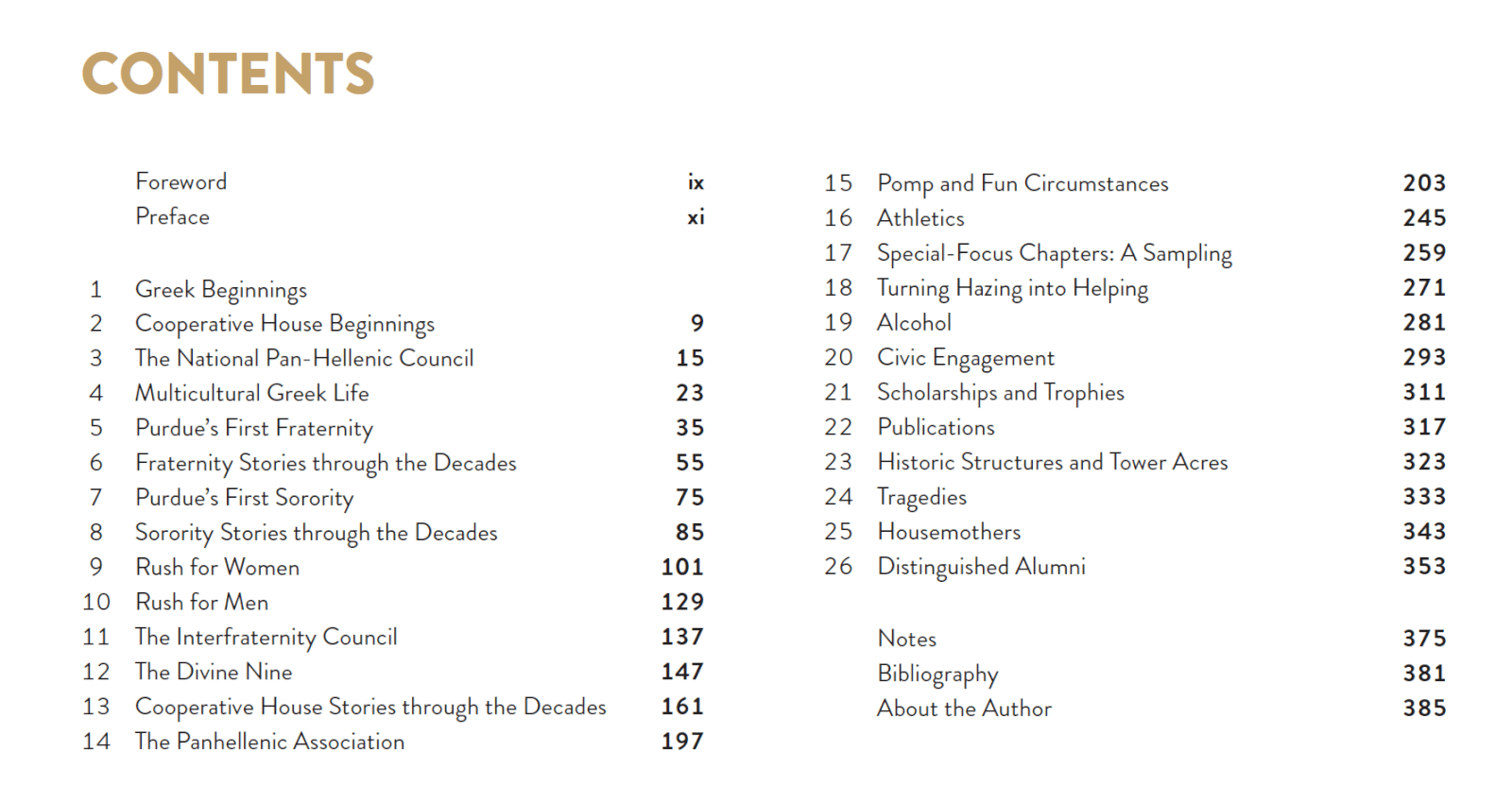 "The literary gods smiled when Associate Vice Provost and Dean of Students Katie Sermersheim and Associate Dean of Students Brandon Cutler asked Angie Klink to write the history of Purdue's Greek organizations and the cooperative houses, stories not told before.
Angie was uniquely positioned to fulfill this challenge. She is a graduate of Purdue's Brian Lamb School of Communication, and is surrounded by Boilermakers — a husband, two sons, two brothers, a sister, and nieces and nephews. Her father was literally a boilermaker for the railroad before becoming a Purdue graduate and a Boilermaker." 
Betty M. Nelson, Dean of Students Emerita, Purdue University